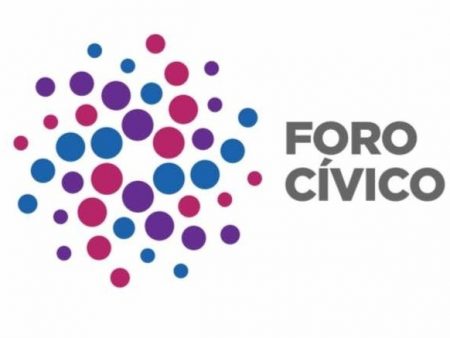 Foro Civico to Send Delegation to Washington Discuss the Situation in Venezuela
---
Publicado el: 22 de julio de 2021
---
A delegation from the Civic Forum of Venezuela (Foro Cívico de Venezuela) will visit Washington, DC July 26-30 at the invitation the Washington Office for Latin American Affairs (WOLA), to hold a public roundtable and a series of high-level meetings with officials of administration of President Joe Biden, as well as bipartisan meetings with members of Congress and the United States Senate.
The delegation will be made up of various voices and sectors of organized society: Beatriz Borges Urrutia (Cepaz), Deborah Van Berkel (Sinergia), Ricardo Cusanno (Fedecamaras), Enrique López Loyo (National Academy of Medicine), Mariela Ramírez (Movimiento Ciudadano Dale Letra) and Eugenio Martinez (electoral journalist).
The group has a mission to advance humanitarian concerns and citizen diplomacy, and will hold meetings in response to the perceived need among the international community to widen space for eflection and dialogue in Venezuela.
At the invitation of WOLA, meetings with different stakeholders will coordinate support and disseminate alternative proposals from different civil society sectors to address the multidimensional crisis in Venezuela. The delegation will focus mainly on the proposals of the Civic Forum to promote and defend human rights, face the humanitarian emergency, and to restore the possibility of an electoral solution, all within the framework of negotiations and agreements that have recently been proposed by political actors in the country.
Mariela Ramírez, spokesperson for the Civic Forum of Venezuela, describes the delegation as part of an effort to enrich the outlook for  internatioanl understanding to address the Venezuelan crisis. "We are working so that our country's situation may fine real pathways to a solution, and our concern is for the lives of Venezuelans. This is a time for citizen diplomacy, especially after two years in which the agenda of the Venezuelan conflict has been dominated by a confrontational diatribe between political actors and has left the people aside," said Ramirez.
More details of the members of the Venezuelan delegation in the United States, and their, will be published in the coming hours.
Foro Cívico Communications Office prensaforocivicovenezuela@gmail.com
+ 58 (424) 1766863
+ 58 (412) 0315751
+ 58 (412) 2424174
+ 34 (634) 827 870
+57 (301 2912749)
+1 (202) 689 9661 (as of Monday, July 26)